Custom Map Marble Ornament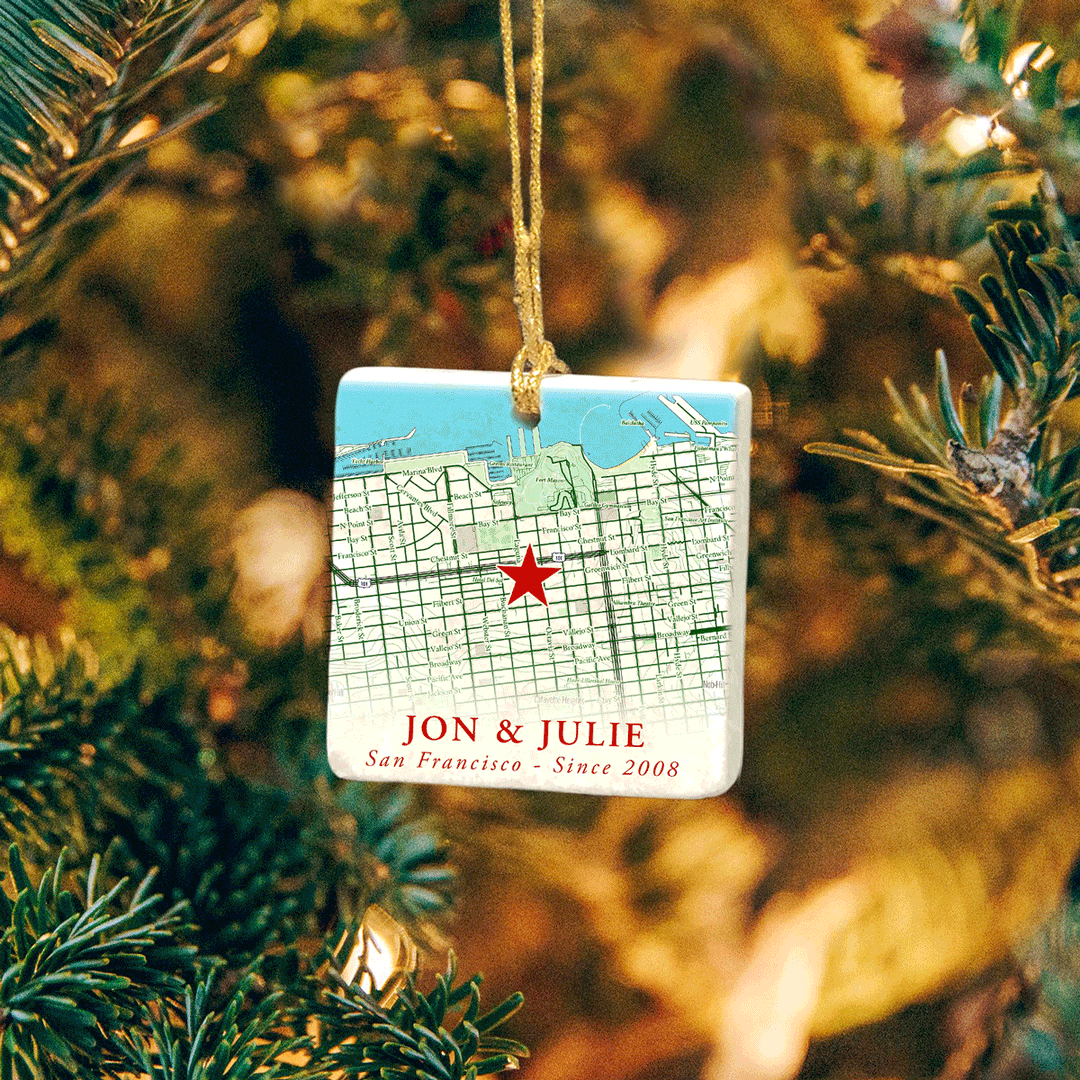 Celebrate the places that mean this most this season and add a personalized touch to any Christmas tree! 
Simply provide us with your favorite location - first home, current home, where you met or were married, etc - and we'll create a beautiful custom map perfect for the season! We will mark your location with a red star and personalize your finished ornament with a headline and location.

Product Details:
2" marble ornament with ribbon hanger. All ornaments ship in a burgundy gift box. Please check your personalization carefully!